Restorative Dentistry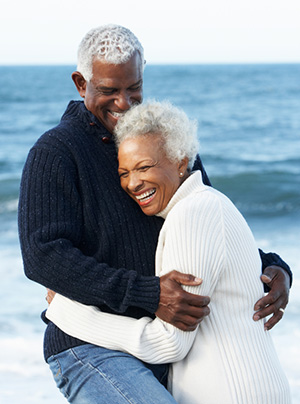 Restorative dentistry services are about giving your smile a second chance. If your teeth become decayed, damaged, or lost, we use restorative dentistry treatments to repair the damage and decay and to allow your mouth to function normally again. Restorative dentistry treatments are tailored to raise your level of oral and overall health, and to increase the quality of your life and happiness. We use our mouths to eat, speak, and smile every day. Restorative dentistry procedures allow your mouth to function even after a dental tragedy has occurred.
At our practice we offer a wide range of restorative dentistry services including:
DENTAL CROWNS AND BRIDGES | A dental crown is a cap that protects your tooth root from sustaining any more damage after it has suffered from accident or decay. Our dental crowns are made with beautiful porcelain materials to perfectly mimic the color and translucence of your regular teeth. Our dental bridges can be used to replace missing teeth using a series of attached porcelain crowns.
DENTURES | Our dentures allow our patients who have lost their teeth to enjoy every day activities again like eating and speaking. At our practice we offer both traditional dentures and implant supported dentures. Our implant supported dentures use dental implants to secure the dentures into the mouth for a better fit, and greater functionality. We are proud to offer dentures as a restorative dentistry option.
DENTAL IMPLANT RESTORATIONS | A dental implant is a synthetic tooth root that can be attached to a dental crown to create a complete natural tooth replacement. These implants keep the jaw strong and healthy and allow you to have the benefits of strong healthy teeth. While our implants are very durable and long lasting, sometimes the implant or the crown can become damaged.
To find out more about our other restorative dentistry services, please call us at our office with any questions or to ask about your appointment.